People live and work
in the real world.
Your cybersecurity
should too.
Harness our powerful geospatial
analytics to illuminate your network
Innovative location
intelligence platform
Manage, visualize, analyze, and understand the significance of location information.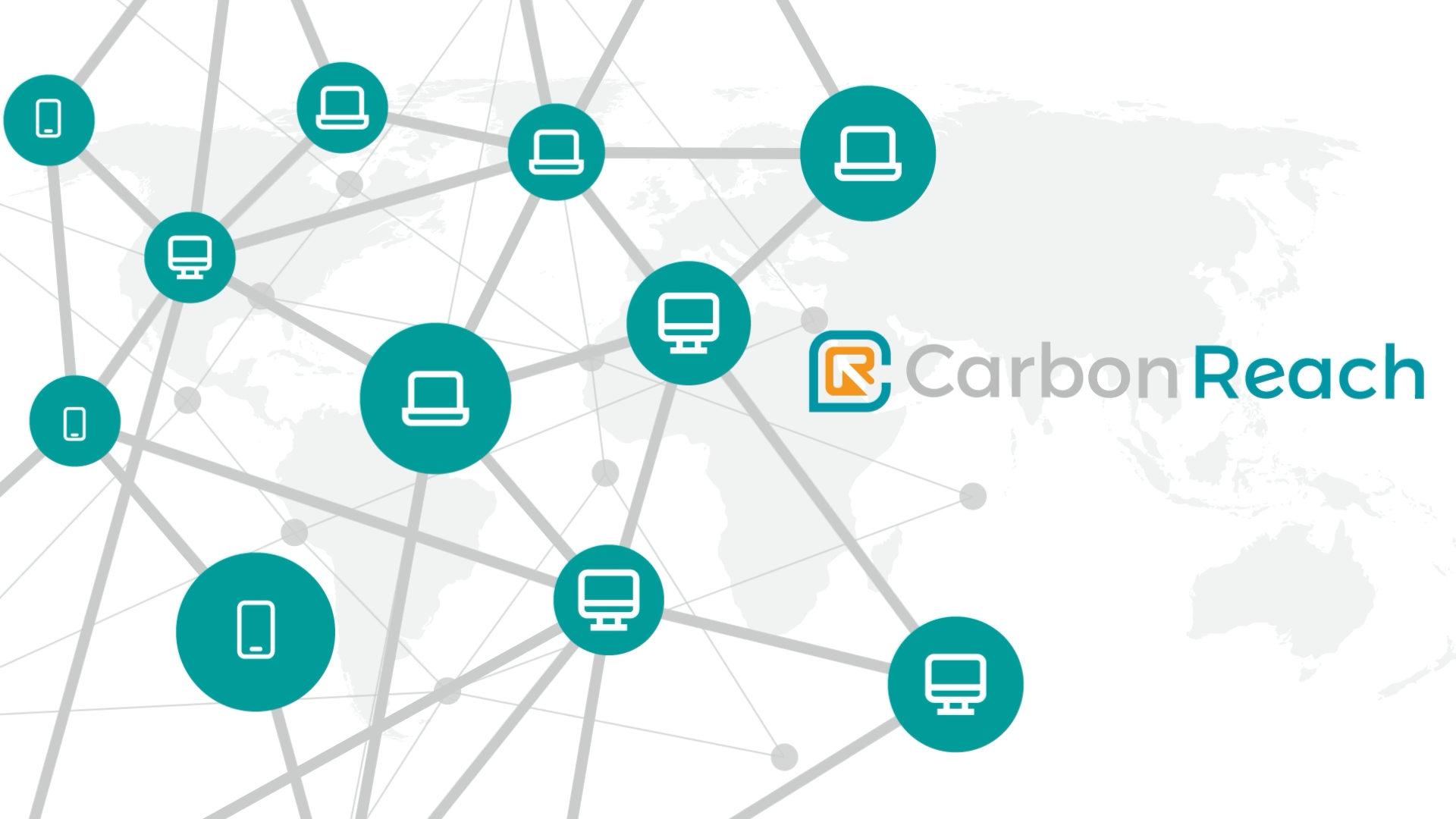 Ingest accurate data

Our Location Intelligence Platform can access billions of devices that supply first-hand data for location, IP, network, places, and ad signals.

Build data models

We use machine learning to automate the discovery of precise IP locations, identify points of interest, and build custom audiences, accelerating and enhancing results.

Visualize and take action

Our customers can perform aggregation, time-series, and geofence analysis at scale on historical data sets, aiding understanding and discovery.

Integrate into your workflow

We built a smart and flexible infrastructure that uses REST APIs to integrate your applications with our data.
Solutions to solve tomorrow's problems
CarbonReach's suite of solutions integrates device, location, network, and behavior data to get ahead of emerging risks and uncertainties in every industry.
Geospatial Asset Management
With geospatial asset management tools, the IT department has visibility on when, how long, and how many times a mobile device accessed guest and corporate networks. In addition, high precision geolocation of IP space supports investigation efforts during incident response.
User Behavior Insights
Patterns of human behavior from the privately-owned devices and physical locations capture additional events that users generate every day outside of corporate networks. Our machine learning models can cluster the device geolocation coordinates to provide additional behavior patterns.
BYOD Insights
Our global, first-party data provides a wealth of knowledge about Bring-Your-Own-Devices, OS, and browser versions to identify unpatched and unsupported versions and illuminate vulnerable devices. These insights allow targeted proactive updates, patches, and mitigation efforts to better secure interactive networks.
Custom Batch Analytics
By combining the geospatial perspective of network and devices with other network activities we create an unified view that enables threat detection, compliance, and security incident management. Get daily aggregated data feeds delivered to your cloud for integration.
Stand out from the crowd
Our geotemporal data helps our customers go beyond their competitor's ability to collect and analyze data.
Gain the competitive edge

Utilizing our unique platform will enhance your ability to visualize and understand how people and data are using your customer's networks.

Proven reliability

You can rely on our cloud-based architecture with 99.9% uptime.
Power up insights into your data
Understand your data better.